Cate Blanchett provides it the complete wimple as cantankerous alcoholic nun Sister Eileen in Warwick Thornton's woozily mystical and barely unfocused drama set in a distant outback Catholic orphanage in Forties wartime Australia – and actually solely a interval setting would give us the spectacle of Blanchett within the full picturesque nun outfit, now a rarity within the fashionable age.
Blanchett brings to it a fierce authority born of repressed emotion within the time honoured nuns-on-film method – though she will't match Kathleen Byron's troubled nun in Powell and Pressburger's Black Narcissus.
It's a watchable and atmospheric image though for me it didn't have the ability of Thornton's earlier works like Sweet Country (2017) or his debut Samson And Delilah (2009).
The setting is an orphanage on which the secular state dumps inconvenient runaway boys, particularly indigenous Australians, to be instructed in Christianity and christened with an Anglo-Saxon title, till such time as they are often despatched off to work at sheep stations. However the senior cleric, one Dom Peter, has died, and Sister Eileen has lined up his demise with the complicit approval of junior nun Sister Mum (Deborah Mailman) and workman George (Wayne Blair), faking his signature in official correspondence and telling private guests he occurs to be ailing – simply in order that she will run the orphanage as her personal private fiefdom for Christ.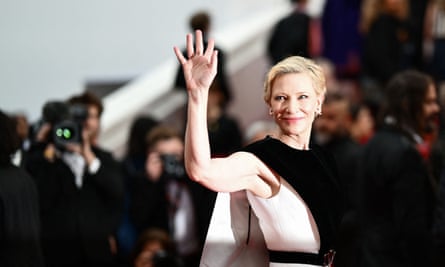 Then she takes supply of one other baby, an indigenous Australian boy, performed by newcomer Aswan Reid, and one thing about this baby fills Sister Eileen with an odd indulgence, even awe. He isn't christened right away and left with the title "New Boy". However the New Boy himself seems to have unusual powers and conceives a fascination with the brand new carved-wood statue of the crucified Christ which Sister Eileen has put up within the church: he begins bleeding from his palms. Is there one thing particular in regards to the New Boy – or is Christian colonialist Eileen depriving him of the specialness he already had?
After some sturdy storytelling firstly; the movie drifts right into a collection of photos and moods which maybe don't ship as a lot impression as supposed. Cate Blanchett herself naturally has an imperious management of any scene she's in however we don't achieve entry to her interior life and backstory in the best way I hoped. A minor movie from Thornton.